Your Neighborhood French Bistro
Located mere steps from the Katy Trail on Knox-Henderson, Knox Bistro features fresh pastries and a seasonal menu. Offering brunch, lunch and dinner, this destination will become your neighborhood favorite.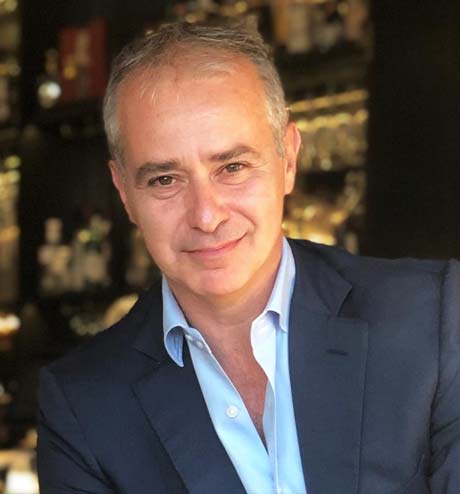 Read BioClose
Stephan has spent more than 30 years working in various leadership roles in the restaurant business. Along with working for notable restaurateurs / chefs including Alain Ducasse, Daniel Boulud, and Jean Georges Vongericthen, one of Stephan's earliest positions was as General Manager of the original Le Bilboquet in New York. In 2011, Stephan and his wife, Daniele, moved to Dallas with the purpose of opening the second location of Le Bilboquet, a NYC institution that Stephan used to work for. After successfully establishing Le Bilboquet as a Dallas mainstay, Stephan & Daniele applied their cultivated design aesthetic coupled with a hands-on approach to hospitality and opened their second restaurant, Up On Knox, in 2017.
For their third restaurant, Stephan was looking to bring the type of flawless execution he had witnessed when working for amazing Chefs and have an elevated menu coupled with an ethical meat offering, including a butcher shop. This led him to Curtis Stone and his partner & brother Luke, who had already successfully used these components at Gwen Restaurant & Butcher Shop.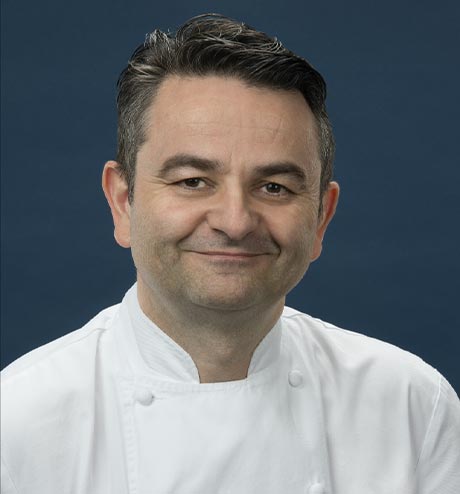 Read BioClose
In 2009, Chef Bruno Davaillon was awarded a Michelin Star as the Executive Chef of Alain Ducasse's Mix restaurant in Las Vegas. A few months after, Chef Bruno took his star to Dallas, Texas. As a Las Vegas chef, Chef Bruno discovered he served diners only once as no one becomes a "regular" on vacation. Chef Bruno wanted to build a community of gourmands to hold him to a higher standard and motivate his culinary creativity and exploration, which is what he found in Texas. Following an exceptional six-year tenure at the Rosewood Mansion on Turtle Creek, and opening Bullion, in downtown Dallas, Chef Bruno has joined Stephan Courseau as a Chef Partner at Knox Bistro, earning Best of Big D, Best French Restaurant in August 2021, and will assume the culinary direction for all new concepts of Travis Street Hospitality Group.
Bruno was born and raised in the Loire Valley of France, where his extended family traditionally butchered a pig every winter and prepared their own sausages, bacon and rillons. At 16, he left home to work in his first Michelin-starred kitchen, continuing his education at the famed Restaurant Lasserre in Paris. Chef Bruno began his formal education at Lycée des Métiers Les Charmilles, graduating with a degree in the Culinary Arts in 1984.
In 2000, Chef Bruno left France for a Chef de Cuisine post at the St. Regis Hotel in Los Angeles followed by two years at BeauCoup Restaurant in San Francisco. In 2004, he was hand-picked by French culinary icon Alain Ducasse to run his Las Vegas restaurant, Mix.
In 2009, Chef Bruno took the culinary reins of the renowned Rosewood Mansion on Turtle Creek, where he received a James Beard Nomination for Best Chef Southwest in 2012. At the helm of Bullion, the restaurant has seen prestigious recognition such as Restaurant of the Year by D Magazine in 2018. In 2019, Chef Bruno was recognized again by the James Beard Foundation as a semifinalist for Best Chef: Southwest.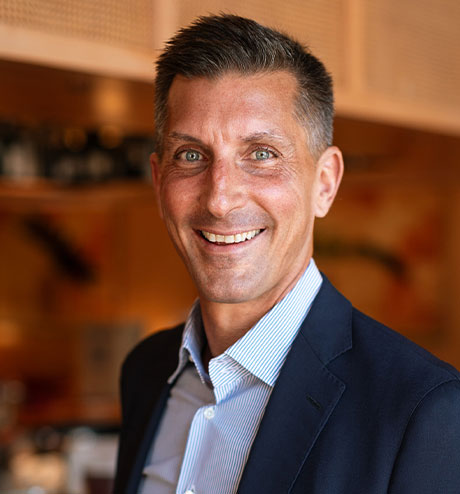 Read BioClose
Following fourteen years working in the film industry, most recently as Vice President of Production at Paramount Pictures where he oversaw the day-today operations of numerous large scale motion pictures including School of Rock, Four Brothers, & Nacho Libre, Edward decided to pursue his dream of working in the restaurant business. To gain critical first-hand experience in the food business, Edward spent three years working as a server at Bolsa, a farm-to-table restaurant, and then in 2013 met Stephan Courseau who asked him to help open the Dallas location of Le Bilboquet as its Manager. Edward ultimately became the GM of Le Bilboquet and currently is the Managing Partner for all of Stephan's restaurants.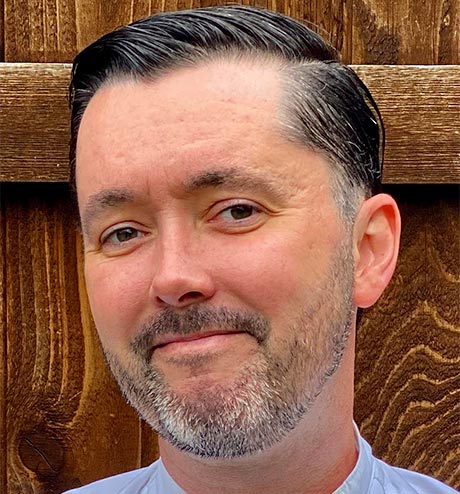 Read BioClose
After jumping into the restaurant industry in college, Chef Michael Ehlert decided to hone his skills at The Culinary Institute of America in Hyde Park, NY. Michael was quickly accepted as a student of the CIA's first-ever Advanced Career Experience program, and in 2007 graduated at the top of his class. Next, he began as poissonier, or 'fish cook', at Brasserie in New York City, working under Executive Chef Luc Dimnet, where he deepened his love for classic French technique and rose to the position of Sous Chef after just one year. Looking for more French innovation, Ehlert left Brasserie to become opening Sous Chef for world-renowned Chef Daniel Boulud's DBGB Kitchen & Bar where he worked closely with Executive Chef Jim Leiken to develop a French-brasserie-meets-American-tavern menu and after one year, was promoted to Executive Sous Chef. In October 2011, Ehlert moved to Dallas with soon-to-be wife Jennifer and opened cocktail and food destination The Chesterfield with barman Eddie "Lucky" Campbell. Ehlert's small menu caught the attention of The Dallas Morning News, earning three stars in a 2012 review. Later that spring, Ehlert was hired on as Executive Chef at the charming bungalow bistro Campo, where he made the menu his own. Later in 2012, Ehlert joined the storied restaurant Hibiscus as Chef de Cuisine. That summer Hibiscus was awarded four stars in a glowing review in The Dallas Morning News. Late in 2013, Ehlert moved on to Front Room at the Hotel Lumen, taking over as Executive Chef in June 2014. After refocusing the brand on a tavern concept, Ehlert and his team earned four stars from The Dallas Morning News. Looking to return to his love of French cuisine, Michael joined The Adolphus in October 2015 as the Executive Chef of the reimagined, soon-to-reopen French Room. Ehlert led a small team through progressive tasting and a-la-carte menus until summer 2018 when he stepped aside to spend more time at home and focus on consulting work. In January 2019, Michael shifted focus to another downtown Dallas property, and became the Executive Chef of Mirador, housed inside of Forty Five Ten. There he crated seasonal tasting menus alongside upscale lunches for a tony Dallas crowd. Michael was Executive Chef until the restaurant closed in March 2020. In June 2020, Michael began the process of opening LADA, a fine-casual concept two years in the making, based around house-made enchiladas. He operated the North Dallas shop until just before its closing in October 2021. After a break from the restaurant industry, Michael joined with Chef Partner Bruno Davaillon at Knox Bistro to continue his love affair with French cuisine.